Burn Hundreds Of Calories With Our High Intensity Kickboxing Classes
Are you ready for a challenge? Then try out our incredible Kickboxing classes near Med Park in Houston. This program is perfect for men and women of all experience levels and will help you burn tons of calories while building lean muscles and learning how to defend yourself.
Kickboxing Classes at USA Fight Company consist of 1-hour total-body workouts that will help you see results like never before. And the best part is, you don't need any prior experience. Our trained instructors will help you scale and modify each movement to fit your unique abilities and help you get the most out of every single class.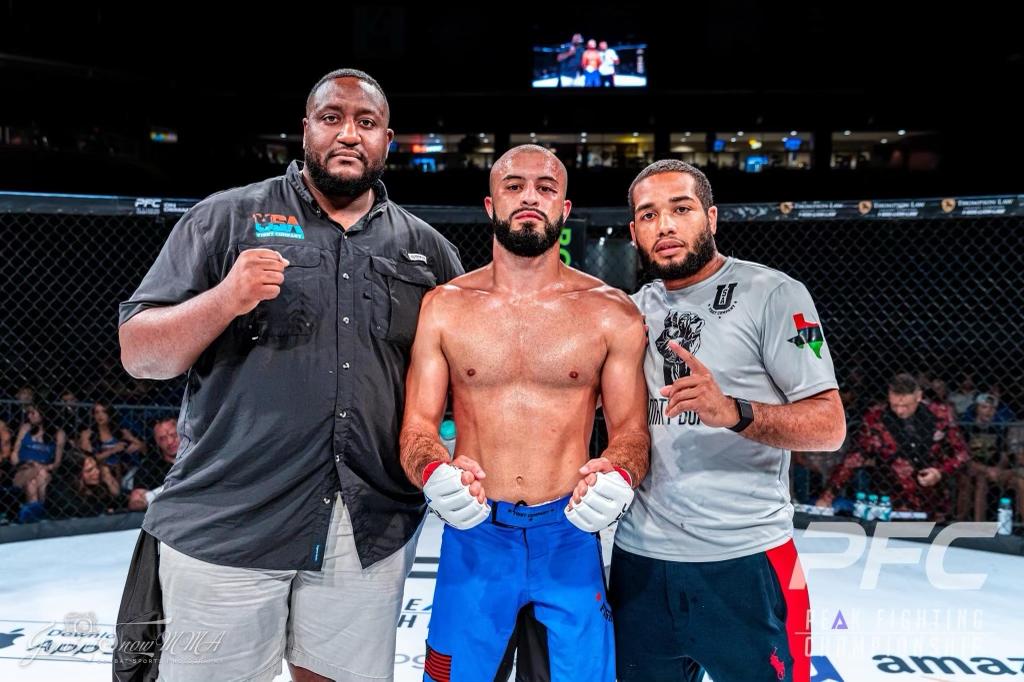 What Makes Our Kickboxing Classes Different?
The answer is fun. These high-intensity workouts are fun for everyone involved because we rely on a small group setting to provide energy, support, and motivation throughout every workout.
You'll have a blast learning how to land powerful punches and kicks while also keeping your heart racing and your blood pumping.
Our Kickboxing classes in Houston will help you:
Build total body strength and agility
Burn up to 1000 calories in a single class
Maintain the motivation to train every week
Take Our Kickboxing Classes Without Into Everyday Life
That's right, our the benefits of our Kickboxing Classes at USA Fight Company don't stop when you leave the gym. You'll feel the changes in your everyday life, too, with:
Boosted energy levels
Newfound confidence in yourself
Improved sleep patterns
An unwavering sense of accomplishment

Sign Up For The Best Kickboxing In Houston Today!
Are you ready to return some fun to your workouts? Then join us at USA Fight Company for the best Kickboxing Classes in Southside Houston. We're ready to show you how effective these classes can be. All you have to do is take the first step today.
Just fill out the short form on your screen now for more information. We'll be happy to answer all of your questions and get you started in no time!